Take OJOsoft Total Video Converter to show you how to view input and output video or audio file information. See the following interface of OJOsoft conversion software. Click the Advanced button to open the advanced panel. The left column of the list shows the property name, the middle column for the value of the input file and the right column for the output file. You can see the detailed properties of the input and output files here.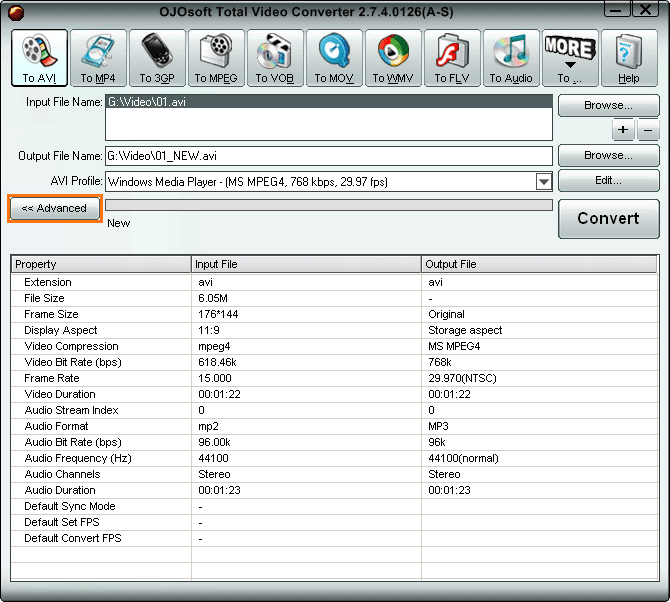 See more Edit Profile parameters
Extension/Format
Frame Size
Display Aspect
Resize Method
Video Compression
Video Bit Rate
Frame Rate
Audio Format
Audio Bit Rate
Frequency
Channels
Volume
Use Sync Mode/Set FPS/Convert FPS
Interlace/Deinterlace
Save Restore profile
See more Online help resolutions for OJOsoft Products.
Step-by-step conversion guide