Here we take OJOsoft Total Video Converter as an example to show you how to save and restore a profile. First select the profile close to your needs for editing.

Click the Edit… button.

Set the value by selecting from the property value lists.
Click the Apply and Close button to make your settings work.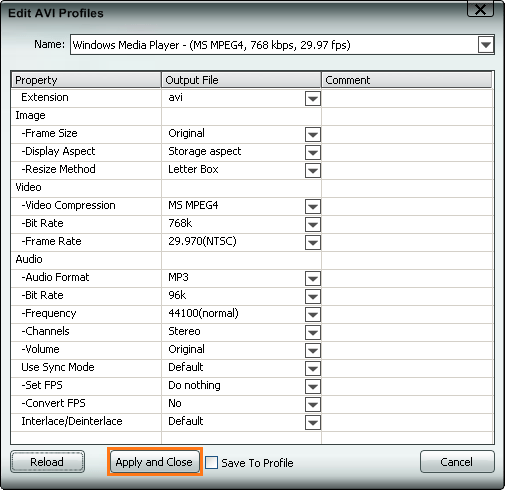 To save your changes to the profile, please select the Save To Profile option before you apply your settings.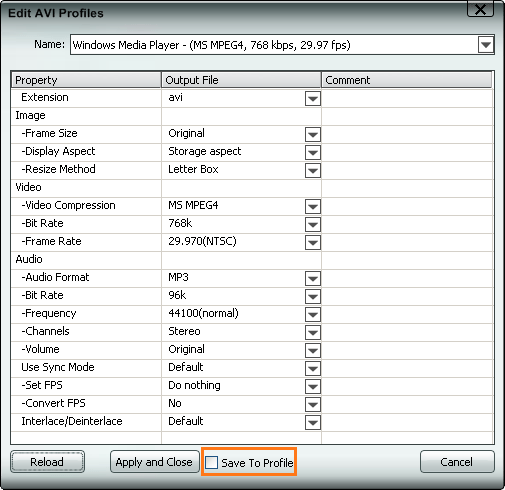 You can rename the profile within the box next to Name label.
To restore the settings, click reload button. The edited profile will restore to original values.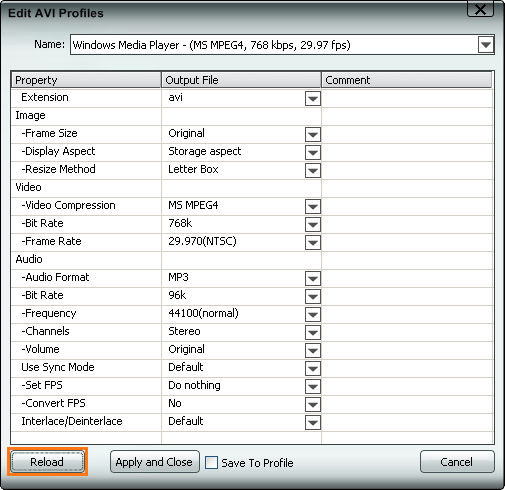 See more Online help resolutions for OJOsoft Products.
Conversion guide