Change Audio Volume
OJOsoft video conversion software provide you with volume settings to adjust output file audio volume. The audio volume control parameter offers three selection for you to choose: original audio volume, 50% of input file audio volume, 150% of source audio volume. You will easily increase or decrease audio volume with OJOsoft products.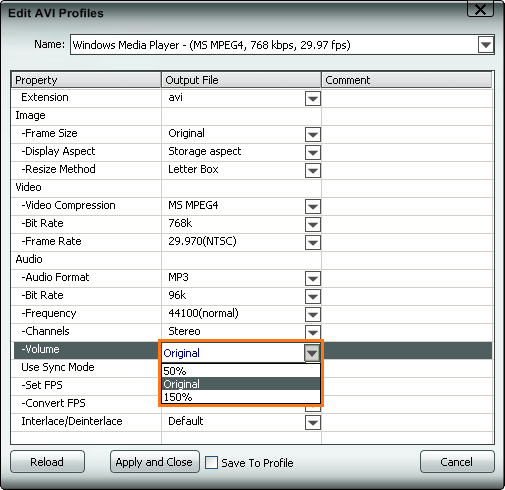 Adjust the volume setting to make the volume for output file higher or lower.
See more Edit Profile parameters
Extension/Format
Frame Size
Display Aspect
Resize Method
Video Compression
Video Bit Rate
Frame Rate
Audio Format
Audio Bit Rate
Frequency
Channels
Use Sync Mode/Set FPS/Convert FPS
Interlace/Deinterlace
Save Restore profile
view input and output file information
See more Online help resolutions for OJOsoft Products.
Relevant conversion