iPhone 5 and iPad 3 arriving in October
Could we have both a new iPhone and iPad this year? A new report says suppliers are gearing up to help Apple produce millions of both for an October release.
Citing component industry sources, DigiTimes says a number of Taiwan-based companies that supply Apple with parts for its gadgets have "begun to prepare materials" for the two iOS devices, with production slated to start in September.
"The idea behind the product is apparently that it will be a 'pro' device aimed at a higher-end market--folks who work in video and photo production possibly--and will be introduced alongside something like an iPad version of Final Cut or Aperture," Topolsky suggests.
DigiTimes is scant on iPad 3 details, besides noting that Apple is going with a version that's "even thinner and lighter" as well as sporting a 250 pixels-per-inch (ppi) display. That would put it lower than the iPhone 4's so-called Retina Display, which sits at 326ppi.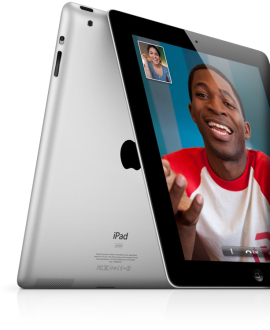 The 50ppi difference could go against Apple CEO Steve Jobs' original claims when introducing the iPhone 4 at WWDC last year; then, he put the "magic number" at about 300ppi. Even so, it's nearly double the pixel density count of the existing iPad model, which could benefit text and photo clarity.
That Apple's working on a follow-up to the iPad 2 is not much of a surprise. A similar report from DigiTimes earlier this month said Apple was in the process of selecting the parts that would go into it. However, Apple introducing a third iPad model within eight months of debuting the last version would be highly unusual. Even the iPod, which has been one of Apple's most frequently updated gadgets, has long stayed on an annual cycle that may only vary by a few weeks to a month.
Along with the iPad 3 tidbits, DigiTimes puts the kibosh on rumors that Apple is scraping together two models of the iPhone. That rumor's been kicking around for years, though it's become more high profile after numerous reports of Apple releasing an incremental upgrade to the existing iPhone 4 model.
iPhone Video Conversion Program
When you want to watch videos on iPhone, the format of the problem is always a boring thing. Nowadays OJOsoft iPhone Video Converter, can help you convert video files to MOV, which iPhone supports. It can help you more quickly and easily convert video format, and you can set the parameters according to your personal preferences. In order to give you more convenience to use the software, following guides can help you finish conversions quickly: MPG to MP4, FLV to MP4.
Related Product
Latest News