MKV and MKV subtitles
MKV(Matroska) is usually found as .MKV files (matroska video), .MKA files (matroska audio) and .MKS files (subtitles). Convert MKV files with subtitles is easy with OJOsoft conversion software.
How to select MKV subtitles
All our software that support MKV as input format will provide the way for you to select the subtitle you want to show in the output video format. Here we take OJOsoft Total Video Converter for example.
Select the title in the MKV file which you'd like to show in the output video file by one click. Open the Advanced list by clicking Advanced button. You will see the subtitle listed in the Advanced List.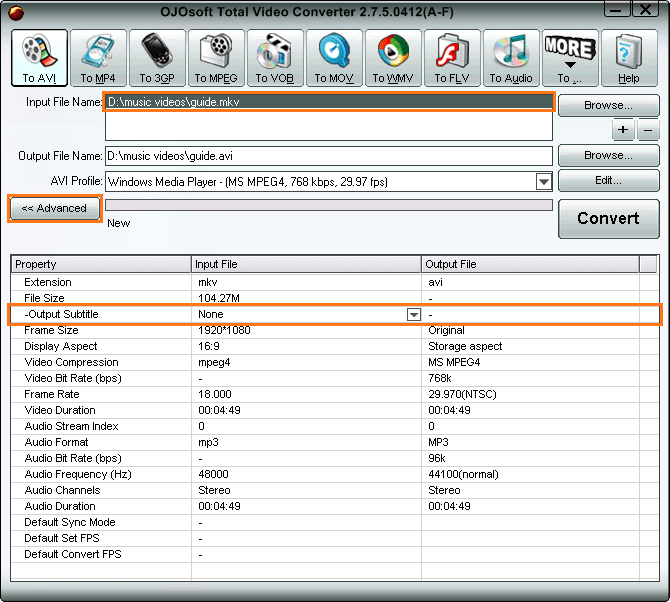 Click the list to select the subtitle you want, and then start to convert.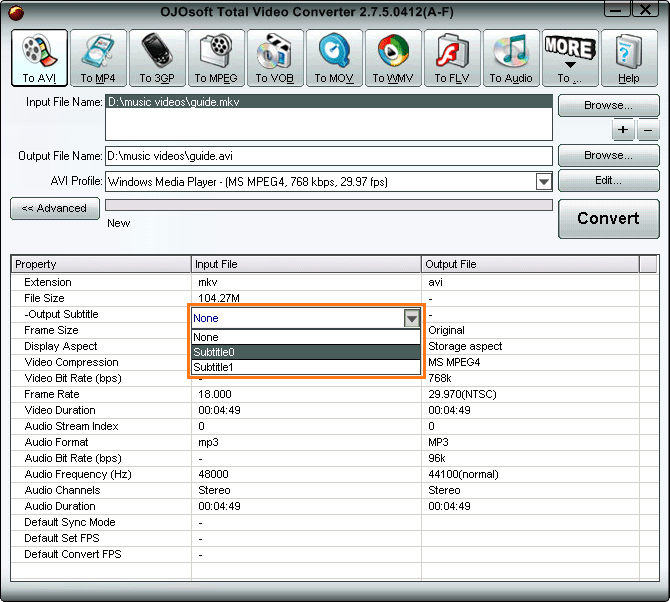 Please note that our software only support the MKV files with the subtitle files in the MKV file. If you need to select the subtitle of other formats to show in the output video, please just contact us at support@ojosoft.com. We can give you a resolution according to the situations of your video.
See more Online help resolutions for OJOsoft Products.
Conversion guide