The installation process of any OJOsoft product is similar to others. So here we take the installation of OJOsoft Total Video Converter as an example to show the installation process and explain what to do when you get problem during installation.
Visit here to download the setup program of the latest version. Note that there is no difference between a trial and full package. You can get full function just by activating the trial. Learn how to activate OJOsoft products.
Install the product
Double click the setup program
Make sure the product is what you want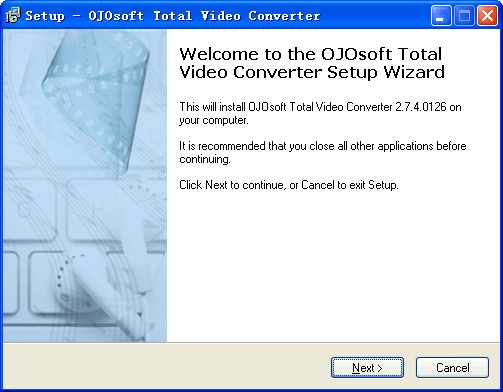 Read license Agreement and accept it.
Choose the folder that the product will be installed into.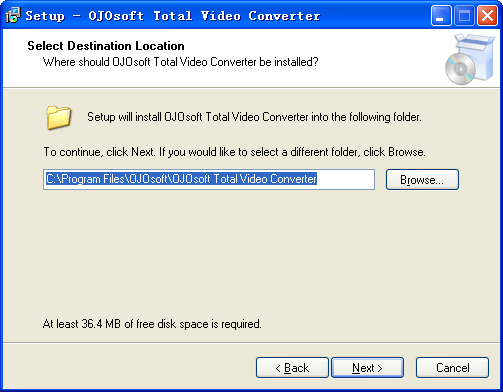 Choose the path that the shortcuts will be installed into.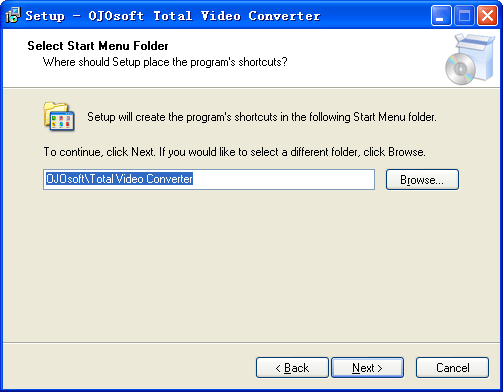 Choose other icons.
Review and start to install.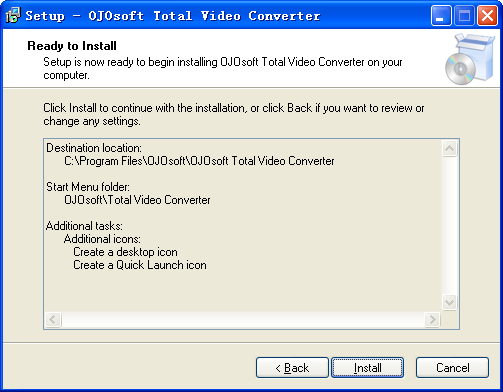 Wait for the setup to install the product. If there have some files which can't be installed, it is probably because other multimedia software is running like media player, etc. Just close all the multimedia software and try again.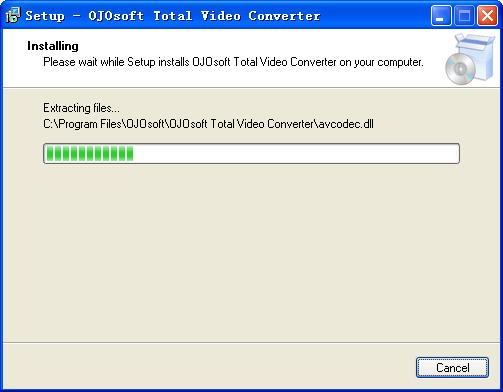 Click to finish.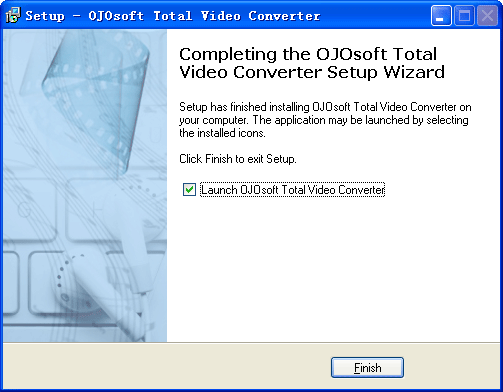 If your program has been corrupted and need to be reinstalled, please uninstall the old one first.
How to uninstall OJOsoft products
Find the uninstaller in the startup menu.

See more Online help resolutions for OJOsoft Products.
More files codec