This guide will show you how to change the output file name and the output folder taking OJOsoft Total Video Converter as an example. If you have many input files with output location to be changed, you can no more change them one by one with the newest version. Once you have changed the output location of one input file, other input files will be changed to the output location automatically. But you still need to change the output file's name one by one.
Choose the file by single click.

Click the lower Browse... button.

In the open dialog, choose output directory or path and rename the output file. Click Save.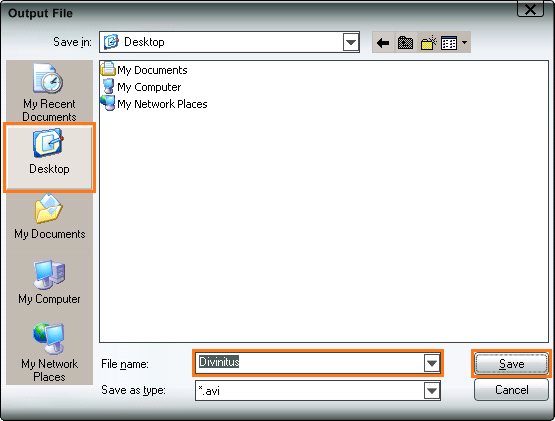 See also Change output folder in DVD products or how to Change temp folder in DVD products.
See more Online help resolutions for OJOsoft Products.
Relevant conversion