With OJOsoft products, you never need to choose a same output folder each time you convert videos/audios as the default output folder can be set, changed and kept. Here we take OJOsoft Total Video Converter as an example to tell you how to change default output folder.

Click Help button and choose option.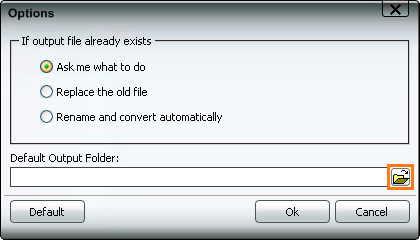 Click the yellow icon
choose an output directory or path as you want and click OK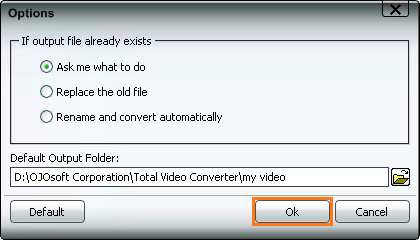 The chosen folder will be shown in the text box and click OK.
Now the default output folder is changed and it can be kept as default output path till you change it the other time.
See also how to change output name/output folder with video/audio converters.
See more Online help resolutions for OJOsoft Products.
Relevant conversion