This guide will show you how to add files to video and audio products one time taking OJOsoft Total Video Conveter as an example. With OJOsoft video and audio products, you can load multiple files to convert in batch mode.
Click browse button.
Find the folder where your videos are in. You can select one or more input files or you can select all the files in the folder. Click Open.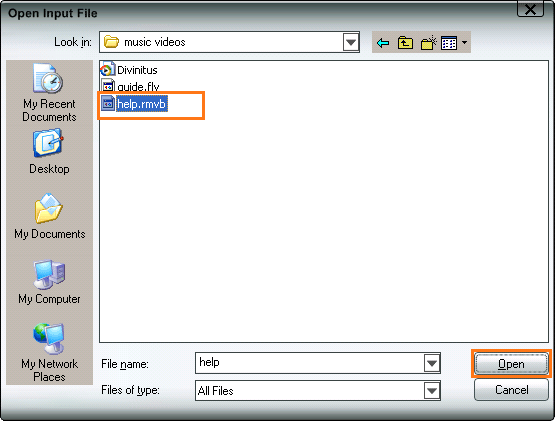 The file you chose is shown in the Input File Name list.
See also how to load files to DVD products.
See more Online help resolutions for OJOsoft Products.
Other conversion guides